We are a non-profit organization committed to promoting voluntarism and improving our community.

Each year, Sherman Service League members provide over 1,600 volunteer hours to charitable organizations in the communities of Grayson County.
From soup kitchens to schools, Sherman Service League volunteers and raises money for many important causes and chartiable organizations in Grayson County. Learn more about who benefits from League's volunteerism and fundraising.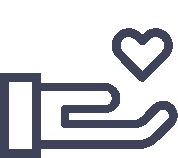 "You can do what I cannot do. I can do what you cannot do. Together we can do great things."